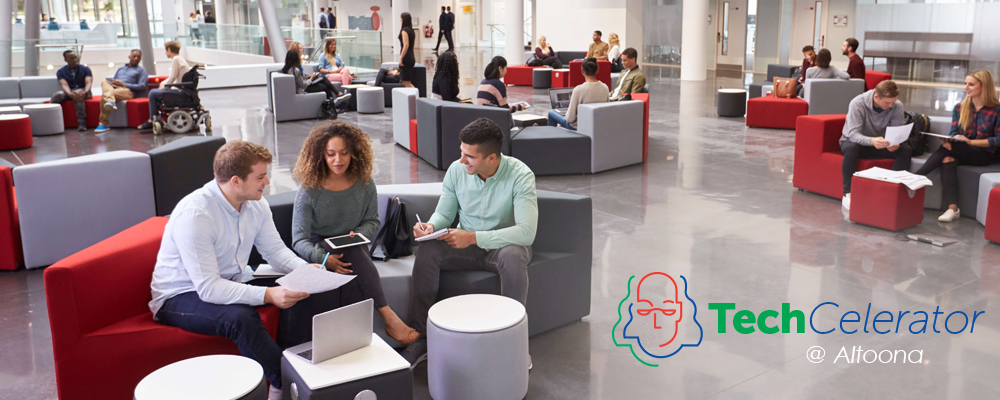 As part of the Startup Alleghenies initiative, the BF TechCelerator@Altoona provides weekly business startup boot camps and one-on-one mentoring sessions target emerging tech-entrepreneurs from the surrounding community. "Graduation" will include a pitch presentation to a panel of local professionals and potential investors. Topics that will be addressed during the eight weeks include:
What is the Technology Idea? Intro to "2-minute Stand-up"
Basic IP – Documentation, Public Disclosure, Patents, Trademarks etc.
Business Model overview
Customer Development
Value Proposition
Customer Segments
Channels
Customer Relationships – Get/Keep/Grow
5 minute IGNITE! Presentation
Basic Financials – Balance Sheet, Income Statement, Cash Flow
Estimating Operating & Startup Costs
Revenue/Pricing/Costs
Funding Options
Basic Legal – Business Structure & Ownership
When:
January 23, 2018 – March 13, 2018 (8-Week Session)
Time:
The Class is 10:00 AM – Noon on Tuesdays. After lunch, there are 2 individual 1 on 1 sessions; 1:00-2:00 & 2:30-3:30.
Then, there are 4 individual 1 on 1 sessions on Wednesdays; 9:30-10:30, 11:00-12:00, 1:30-2:30 and 3:00-4:00.